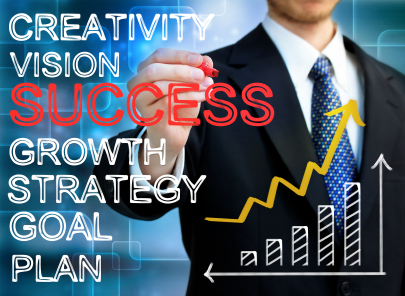 Why Kipper J Marketing?
The following reasons are the top 10 reasons many business owners consider Kipper J Marketing one of the best Idaho Falls marketing agencies: 
1. Corporate Experience
Founder Kip Nield spent several years in the corporate world and gained a wealth of understanding in varying organizational cultures.  He has seen, first hand, how efficient organizations thrive and how inefficient large corporations lead to thin margins and lay-offs.  This corporate experience with small firm attention makes Kipper J Marketing very unique.
2. Website Development Proficiency
We have consulted with hundreds of small business regarding all aspects of their website development projects.  Our unique website development tools allow us to be efficient in development and maintenance of our customers' websites.
3. E-Commerce and Technology Expertise
We have an understanding of ecommerce technology and know how websites can be used to make sales securely and with ease.  We also have experience working with high-tech companies that gives us an edge in understanding the technology that drives modern day marketing
4. Foundation of Fundamentals
The first order of business with Kipper J Marketing is to make sure a solid marketing plan is established and that it is properly executed.  With the marketing plan as the compass, we also direct and even manage the marketing efforts to make sure the plan is executed to its successful realization.
5. Executive Experience
Founder Kip Nield has worked on the executive level in several organizations and understands the necessity of insuring the control of expenditures and that advertising investments must be handled with care.
6. Internet Marketing Proficiency
Kipper J Marketing has been involved with website development and has been marketing websites before Internet marketing was common and and when business owners were resistant to the new technology called "The Web."  Founder Kip Nield has shared his wealth of experience and knowledge training over 70 new webmasters in the art of Internet marketing principles.  His online ezine articles and webinars have reached thousands of web developers and small business owners. We keep up with current trends and effective Internet mediums so the right ones can be implemented into our clients' business plan.
7. Search Engine Optimization Expertise
Our search engine optimization expertise stems from over a decade of experience working with hundreds of businesses and thousands of websites.  From a computer programming basis, the search engine optimization techniques stand the test of time and progress with algorithm updates.
8. Customer Success
Success speaks for itself and Kipper J Marketing have many clients that show proven results.  From high-tech companies to medical offices, our success speaks for itself.  See our success stories.
9. Comprehensive Services
Kipper J Marketing provides all of the services that a business will need to establish an effective marketing plan and then has the tools and resources to implement the plan into the organization.  From copywriting to employee training programs, we do what it takes to succeed.  Some we do in-house and some we do with trusted independent contractors.
10. Human Resource Development
Unheard of in marketing circles, Kipper J Marketing provides employee development services that insure that your organization's employees' work is congruent with your marketing efforts.  We provide hiring, training seminars, one-on-one training and even provide custom employee development programs to insure that your employee interactions with customers match the marketing efforts you work so hard to establish.
---
To hit a target it is vital to follow the simple steps to, "Get ready, aim, and fire."  Unfortunately, when it comes to marketing, too many businesses skip the "ready and aim" and move right to the "fire" and ineffectively spend money on advertising. 
Ads purchased without first establishing marketing fundamentals is like constructing a building without a foundation.   The advertising will have minimal effect, be short lived and sooner than later will ultimately crumble to the ground. 
Our Idaho Falls marketing agency will work with your business to evaluate your current situation and then provide the necessary services to meet your business objectives.  We offer comprehensive marketing services.