Kipper J Marketing, Inc. was founded by Kip Nield and provides comprehensive marketing services based on proven marketing fundamentals and principles.  With nearly 30 years of experience working with all aspects of marketing, we employ the best up-to-date marketing practices to increase exposure and sales for our clients.
After obtaining a clear understanding of our clients' objectives, we develop strategic marketing plans that meet these objectives.  Only after a solid marketing plan has been created, do we proceed to integrate the strategic plan into the business process.
Mission

The mission of Kipper J Marketing is to provide comprehensive marketing services based on client objectives that are built upon sound marketing fundamentals and are inclusive of traditional and digital strategies.
Our Marketing Services
We provide marketing services that meet the current needs of our clients.  Most business have some flavor of marketing or advertising that has taken place.  We take a look at what has been completed, identify the current business and marketing objectives, and then establish a strategy to move forward.
In some cases we work with business owners and administrators while in other cases, we work with managers and team leaders.  We can work with an existing creative team or use our own resources to develop and produce essential marketing elements.  Our services are segmented as follows:
Brief History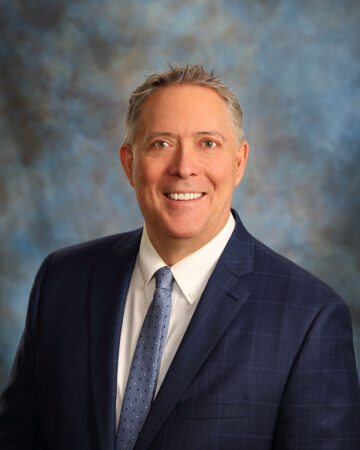 Kipper J Marketing, Inc. was formally established in June of 2010 by founder, Kip Nield.  From the beginning, the company gained and retained clients looking to take advantage of the experience and know-how of a seasoned marketing professional.  With the extensive website development and SEO expertise,  along with his zeal for teaching and training, clients quickly found Kip's services essential to their growth.
Now, our designers, photographers, videographers and other marketing professionals, all work together to meet the needs of our ever expanding client base.  Many businesses have found that retaining Kipper J Marketing as their marketing agency, not only brings them the highest level of marketing knowledge, but also enables them to reduce payroll, benefit expenses, and tax liabilities.
See the Success Story page to experience first-hand, the Kipper J Marketing mojo.
About the Founder
His Story:  From the Unemployment Line to Marketing Guru
Without notice, the company I was dedicated to and loved, started laying off employees.  Eventually over 3,000 people lost their jobs.  When I was called into the board room and given the news, it became personal.  I was devastated.  After years of blood, sweat and tears, I was finally working full-time in a career that I loved.  I found myself jobless with a young family to support that included two young daughters and a wife who was eight months pregnant.  Shock turned to anger, and anger to depression.  Through this horrible year-long roller coaster ride, however, I learned that when a window is shut, a new door of opportunity can be opened.
The layoff took place about the time that a new technology, called the Internet, was in its infancy.  Email was new but had become common in the work force.   Websites were popping up and "the Web" was gaining popularity.  I was introduced to a company that was on the bleeding edge of a new concept, we now commonly refer to as web app development.  At that time, no one knew what a web app was!
As an executive for this start-up, it was an exciting time in the history of technology and I was working with one of the first web apps ever created.  What's more, this new web app was designed to create websites without html programming code.  I quickly found myself immersed in the emerging digital marketing field.  Over an eight year period, I found myself frequently training new business owners and web developers the art of digital marketing.   Personally, I had found great delight educating and training website development and digital marketing principles!
In 2008 I had the opportunity to branch out on my own and after two years, I launched Kipper J Marketing, Inc. in 2010.  Since that time I have worked with countless clients at a variety of levels to develop or enhance their marketing plans employing both traditional and digital marketing strategies.
Working with my clients, I have seen a tech company explode with new customers, medical practices flourish, and various other business effectively promote their services.   My company can help yours!  From basic marketing training and executive level consulting to website development and digital advertising, I mold the services of my company to meet the unique needs of each Kipper J Marketing client.