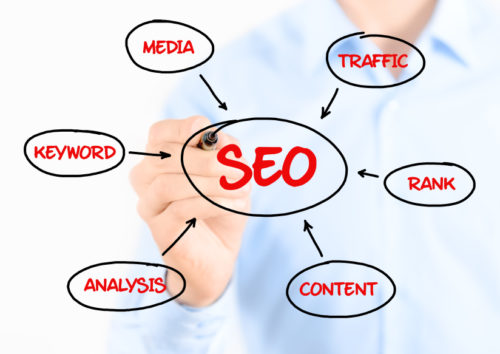 Search Engine Optimization (SEO)
Search engine optimization, also known by its acronym "SEO," is a vital component to being found on the Internet. Business owners always want top ranking in the search engines, especially Google®. Search engine optimization (SEO) is the methodical process of preparing webpages for optimal placement on the search engines. Kip Nield has been intimately involved with search engine optimization for nearly 15 years!
How Indexing Works
Indexing is the process of collecting and storing webpage information. Indexing is continual process that never ends as the search engines continually trace the billions of webpages on the web. Search engines use computer programs called "spiders" that "crawl" the web following each link from virtually every webpage. From link to link the spider crawls collecting and storing information in its massive database.
How Rankings Are Established
Website rankings are based on a mathematical algorithm developed by the search engine programmers. The algorithm is formulated to provide the most relevant results for a search request. Results are returned as the algorithm compares the data stored during the indexing process with its scientific calculations. These listings are referred to as "organic" listings.
While this criteria can be changed at any time by any search engine. Through the search engine optimization process, Kipper J Marketing knows what information is essential to the algorithm. Preparing webpages for indexing and for the algorithm comparison is the process of search engine optimization.
Our Advantage
Idaho Falls marketing firm, Kipper J Marketing, specializes in search engine optimization. We understand the fundamentals of SEO and our search engine optimization is performed with these fundamentals from the onset of the process. After the initial indexing, we see how the organic listings turn out and then modify the webpages a time or two.
Search engine optimization (SEO) done right from the start embracing our knowledge of fundamental tactics, will not require monthly modification in most cases. Other companies that sell SEO services and charge monthly are not selling traditional SEO. In fact, we have done initial search engine optimization and not touched it for years while the business owner benefits from high rankings from the initial work!